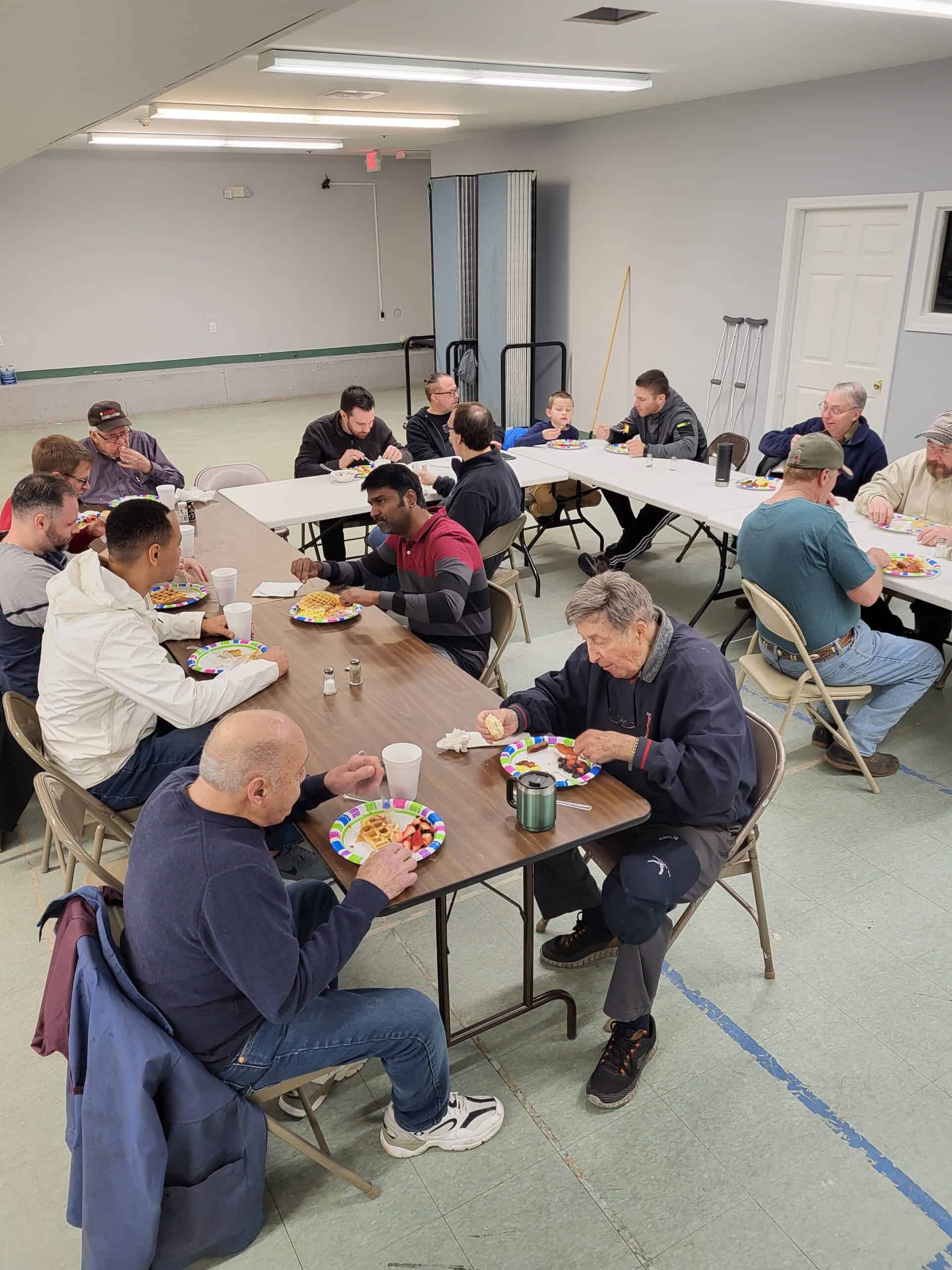 New Colony Men's Ministry
Like most men, our guys love to eat, but our men's ministry is more than just a breakfast. We are excited about sports, outdoors activities, serving the needs of our community, growing in Christ and mentoring and being mentored.
We meet the first Saturday of each month either at the church or outside the building in our community.
Join us Saturday May 6th at 8:00AM
30 River Street, Billerica, MA
Want to know more or get involved? Connect with us today!
This past weekend, we had 17 guys making bacon, sausage, eggs, and coffee, and all working together and enjoying a great time.
Everyone brought something, cooked, helped in some way which was awesome!
We did not plan it, but we had an incredible waffle shoot out! Two of our guys came with their own waffle irons and made for an amazing addition to the breakfast.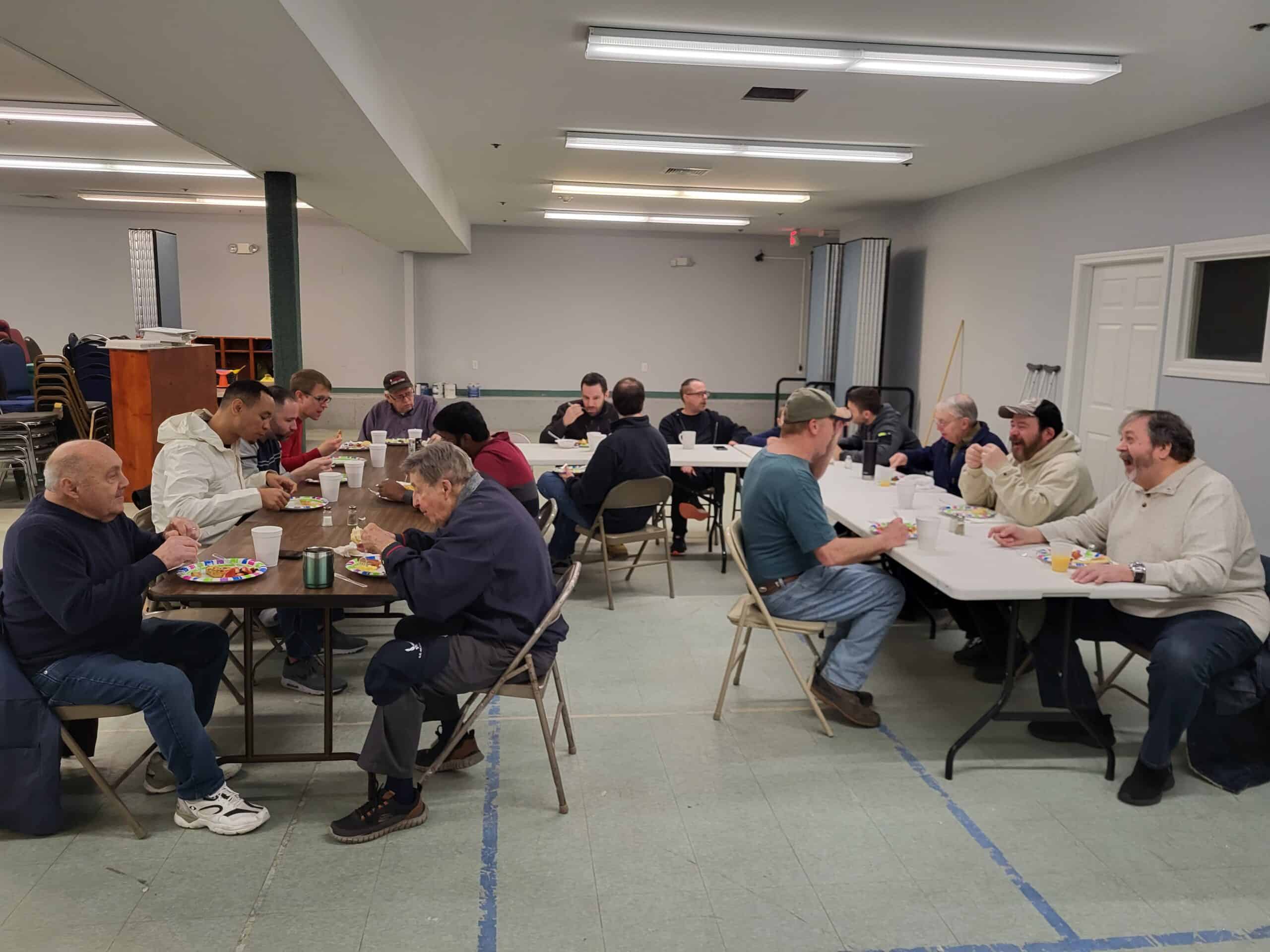 And let us consider how to stir up one another to love and good works, not neglecting to meet together, as is the habit of some, but encouraging one another, and all the more as you see the Day drawing near. (Hebrews 10:24-25)